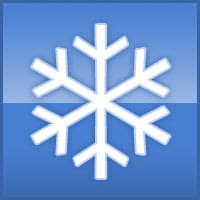 With the Winter Weather upon us, 
please learn more about our Weather Policy:
In General, Kindermusik Classes & Private Lessons WILL RUN UNLESS:
The Roads Are Not Clear.
We may delay the start of our classes if necessary, but we will run on schedule as much as possible.
Tip: For up to date information on what's happening, check your email and follow us on Facebook. We post all weather related changes to the schedule to our "Kindermusik with Kathy's Music" Facebook page. In addition, teachers will email any changes in schedule. Please make sure the current email address is on file for the person that is bringing the student to class.
Kindermusik Parents:
Kindermusik Class cancellations will be posted on our FB page, so please find us on FB at "KIndermusik with Kathy's Music". Teachers will email classes as well.
If school is delayed, then we will run a modified schedule with a goal of running all classes planned for that day. There may be adjusted start times. See email for details should that occur.
If school is cancelled, we will continue to run classes if the roads are clear.
If your Kindermusik Class is cancelled, we invite you to use the "Make-Up Calendar" to choose another class to attend that week or any week that you are enrolled. The makeup calendar is updated in September, January, and June.
We will not re-schedule classes due to inclement weather.
Please note that 95% of the time, The Squirrel Hill JCC does not close for weather conditions, because they are considered a shelter.
Music Artistry Lessons, Piano Corner, and Studio Singers Classes:
Music Artistry Lessons & Classes (Piano Corner, Play a Story, Studio Singers) will be cancelled at the discretion of the teacher based on current road conditions.
Make sure your teacher has your up to date email/cell info.
If your lesson is cancelled due to travel conditions, your teacher will offer you options, including Skype or Google Hangout at the usual time OR 60 minute group Lesson at a later time. In some cases where studio availability matches teacher availability, we may be able to offer individual makeup lessons.
We do not anticipate a lot of cancellations given that we can use technology to our benefit. Just know that we will take care with each cancellation that does occur and do our best to provide a viable makeup option.